Centered around in-house creative talent with strengths in the digital, direct and other domains, Suda Lab develops next-gen creative. It began operating in March 2014.
Rice Code (Nature Code), developed jointly by Suda Lab and Inakadate Village in Aomori Prefecture, won the Grande Lotus in the Media category at ADFEST 2014, the prestigious Asian advertising festival. It also won a total of 6 Gold, Silver and Bronze. In addition, the work picked up 2 Gold, 1 Silver and 2 Bronze Lions at Cannes Lions International Festival of Creativity in June 2014. To date (Feb 4, 2015), the work has received 47 international awards in the US, Europe and Asia, including 3 Grand Prix and 16 Gold.

Smartphone app that turns scenes of all kinds into a sales floor
The first product developed by Suda Lab, which independently develops next-gen advertising. This initiative crosses digital technology and agriculture. An experiment that has run for two seasons in Inakadate Village, Aomori Prefecture. Point the camera of a smartphone with a special app installed at a large piece of rice paddy art and the app will recognize the art and take the user to an e-commerce site where they can buy rice. Visitors can leave memories of their trip and buy gifts of rice for their friends and colleagues. The system can be adapted for use with all kinds of agricultural scenes, tourist spots, scenic areas and urban facilities whose buildings have distinguishing features.
Won a total of 47 international awards at advertising festivals in 2014, including eight Grand Prix and 16 Gold, among which were two Gold Lions at Cannes Lions International Festival of Creativity.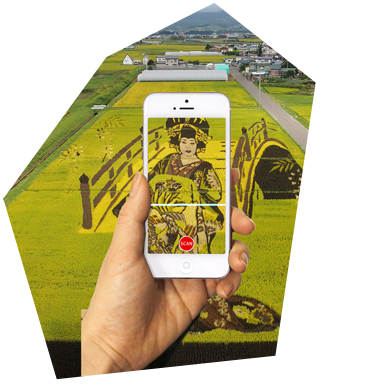 Talking vegetable promotion tool that takes the produce section into the future
An in-store promotion tool jointly developed by Suda Lab and Hakuhodo i-studio's HACKist creative lab. The produce section meets the future. A world-first tool which sees veggies give their own traceability information in the voice of the farmers that grew them. By turning the voltage differential between the moisture in humans and vegetables into an audio signal, just picking up a vegetable, customers initiate an interaction in which various messages can be conveyed. The development allows (1) customers to make purchases after confirming a farm product's safety and trustworthiness through the vegetable's voice, (2) farmers to invoke the environment and farming values under which the vegetables were grown, directly at the point of sale, (3) produce sections to deliver traceability information that the vegetables provide themselves through a next-generation experience.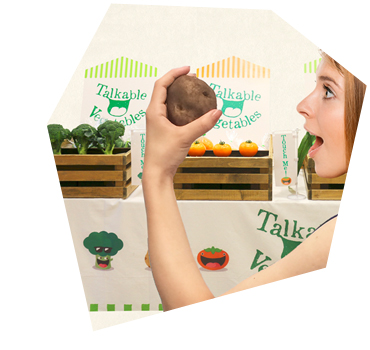 monom is a Hakuhodo product development team comprised of experts with strengths in product design, technology knowledge and brand communication. Its mission is to create and give the world products that make real its vision of "updating" people, companies and society.

Fun palm-sized robotic doll that moves
iDoll is a moving palm-sized robotic doll jointly developed by Hakuhodo's monom product development team and robot company Yukai Engineering. Controlled by smartphone, the doll can dance, say greetings, tell jokes and reproduce all kinds of movements and speech. In a word, this is a real motion player that reproduces human movements that have until now only been possible through film and 3-D computer graphics. Development sprang from the desire to create a future where real movement can be shared around the world, just as music, photos and videos can. Production and sales of the moving figure, collaboration on promotional videos with young idol singers, and development into in-store promotion tools lies further down the road.

Wall clock that counts the minutes with family memories
Jointly developed by Hakuhodo's monom product development team and interactive agency IMG SRC, Memory Clock is a wall clock that counts the minutes with family memories. The display embedded in the clock can show favorite photos and videos. The key feature is that the photos and videos can be displayed in time with the date and time they were shot. Development began with the hope of deepening family ties by encouraging recollection of family memories at random moments. In an age when there are more photo and video-shooting occasions than ever, it is hoped the product will blend naturally into people's everyday lives and act as an catalyst for looking at old photos and videos again, whether quick snaps taken on a smartphone or serious photography taken with an SLR.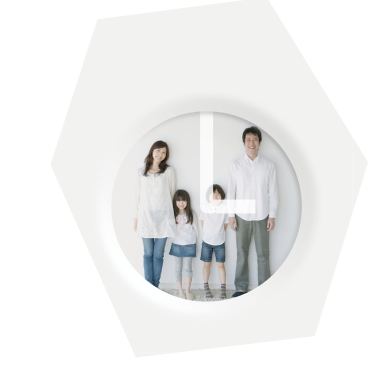 HACKist is a creative group at Hakuhodo i-studio, a digital production company in Tokyo, that blends art, technology and communication ideas in a refined fashion to produce products that bring delight to daily life in the most unexpected ways.

Reuses old smartphones to send handwritten messages to loved ones living far away
Developed by Hakuhodo i-studio's HACKist creative lab, Postie is a message box for sending handwritten messages to friends and family living far away. Give an old smartphone you are no longer using to a loved one together with Postie. Installing Postie into the unused smartphone will give it a new lease of life as a letter carrier. It is easy to use. Automatically create a specially designed letter simply by writing a message by hand and selecting stickers and photos on the app, just like you would when sending an email. Once you send it, Postie will receive the data, and deliver the letter to your loved one. It acts as your personal mail carrier, connecting you with parents and family members separated due to work, etc.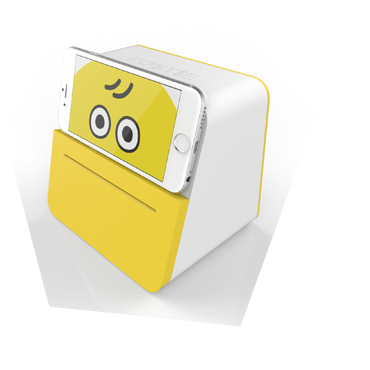 A selfie stand that takes photos with just a smile
Smile in front of the camera. smilfie Pod is a selfie camera unit that takes photos just like that. It is easy to use. Just sync smilfie Pod with an iOS or Android device and open the app. Then all you have to do is smile in front of the camera to take pictures automatically. Also issues a QR code with the photo data. This enables easy sharing of photos on the spot. Operates with just a mobile phone battery, so you can take pictures anywhere you like, whether indoors or out. Smilfie Pod is a new selfie device that only closes the shutter when everyone is smiling. Developed by Hakuhodo i-studio's HACKist creative lab.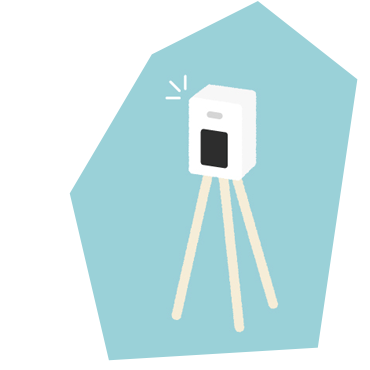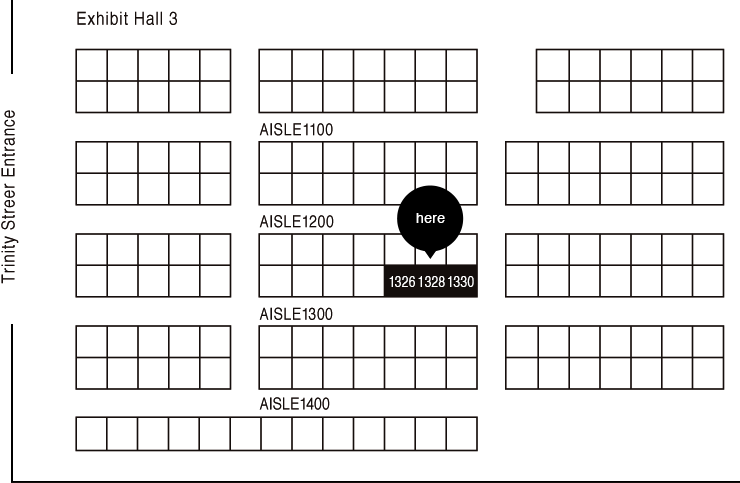 Founded in 1895, Hakuhodo Inc. is an integrated advertising and communication agency headquartered in Japan. It is the core agency of Hakuhodo DY Group, the world's seventh largest agency company according to Advertising Age's "Agency Report 2014." Hakuhodo has offices in 17 countries and regions, and over 3,000 employees working in Japan and over 2,500 overseas. Hakuhodo is strengthening its structure in emerging countries, particularly those in Asia, as it prepares to further expand its business across the region.
Sei-katsu-sha insight is the foundation for Hakuhodo's thinking, planning, and brand building. It reminds us that consumers are more than shoppers performing an economic function. They have heartbeats. They are individuals with distinct lifestyles. Hakuhodo introduced this term in the 1980s to emphasize its commitment to a comprehensive, 360-degree perspective on consumers' lives.
Renowned for its creativity, Hakuhodo is one of only two agencies headquartered in Asia to have won the Grand Prix at Cannes Lions International Festival of Creativity more than once.

Interactive Creative Frontline
With its prominent expressive power and cutting-edge technology, HAKUHODO i-studio strives to be a creative company that makes the information life "simple and fun.